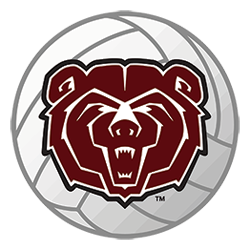 MSU Volleyball Camp – Team Camp
July 10, 2023 - July 12, 2023
|
Recurring Event
(See all)
One event on January 17, 2023 at 12:00 am
This camp will allow your entire program to compete over 3 days of pool play and tournament play. Coaches will have the opportunity to see multiple lineups and spend quality time with their teams. Players will have the opportunity to work together in a competitive learning environment.  The majority of your time will be spent in competition; however you will have opportunities to participate in team bonding activities provided by the camp. We will have a Varsity and a JV Division.
All meals for the duration of team camp will take place in the dining halls on MSU campus.
HOW TO REGISTER:
Coaches must register their teams FIRST below
Each player will register individually online AFTER their coach has registered the team. Each player must select their team from the drop-down menu. Full payment will be taken.
We will provide housing/meals for 1 coach per team, extra coaches who need housing and meals will be $150 per coach.
TEAM CAMP 1: July 10th – 12th
Girls Varsity & JV – Grades: 9th – 12th

Check-in: July 10th (Your high school coach will be contacted to schedule a specific time slot)
Check-out from the dorms: Afternoon of July 12th
Commuter: $175 (No Meals & No Housing)
Residential: $290 (Includes housing and all meals)

► AFTER JUNE 10th prices increase to $225 (commuter) and $350 (residential)
*ALL campers will receive a volleyball*
This camps registration will close ONE week in advance in order to finalize staffing and housing numbers

Coaches Register Team BEFORE Players Sign Up
REGISTER
Players Register AFTER Coaches Have Signed Up
REGISTER
TEAM CAMP 2: July 17th – 19th
Girls Varsity & JV – Grades: 9th – 12th

Check-in: July 17th (Your high school coach will be contacted to schedule a specific time slot)
Check-out from the dorms: Afternoon of July 19th
Commuter: $175 (No Meals & No Housing)
Residential: $290 (Includes housing and all meals)

► AFTER JUNE 17th prices increase to $225 (commuter) and $350 (residential)
*ALL campers will receive a volleyball*
This camps registration will close ONE week in advance in order to finalize staffing and housing numbers

Coaches Register Team BEFORE Players Sign Up
REGISTER
Players Register AFTER Coaches Have Signed Up
REGISTER
---