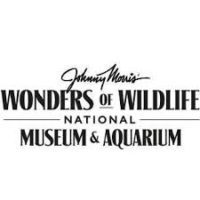 Flow Yoga at Wonders of Wildlife
June 23, 2022 @ 7:30 pm - 8:30 pm
Join us in Nature's Best Photography for a unique yoga experience.
Our certified yoga instructor will lead you through 60 minutes of energizing and grounding movements— helping you find a connection to your breath, body, and the present moment.
This class incorporates traditional sun salutations, breath work, core work, stretch, and gentle relaxation.
---