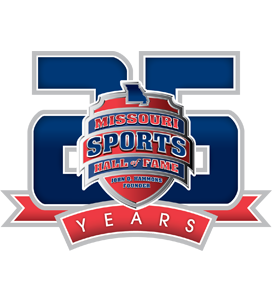 Missouri Sports Hall of Fame Football Luncheon
October 13, 2021 @ 11:00 am - 1:00 pm
Join us for our Football Luncheon presented by the Ozarks Coca-Cola/Dr Pepper Bottling Company.
WHEN: 11 AM on Wednesday, October 13
WHERE: Ozark Empire Fairgrounds in Springfield
INDUCTEES: Kansas City Chiefs pass rusher Tamba Hali, University of Missouri running back Devin West, Kickapoo High School & University of Central Missouri quarterback Scott Loveland, Salem High School coach Bill Schuchardt, and Lebanon radio broadcaster Kevin Stubblefield, as well as the Harrisonville High School Football Program and Cassville High School's 2008 and 2009 state championship teams.
ELITE 11 AWARDS: Brock Baker (Bolivar High School/Western Kentucky University), Blaise Bauer (Monett High School/Pittsburg State University), Joe Close (Parkview High School/University of Missouri), Lance Johnston (Branson High School/Northwest Missouri State University), Southwest Baptist University assistant coach Marcus Klund (Scott City & Cape Central High Schools/Lindenwood University), Drew Newhart (Cameron High School/Missouri Western State University), Jeff Portman (Buffalo High School/Drake University), Jack Randolph (Southwest Baptist University player/Marshfield & West Plains head coach), Casey Shadel (Lebanon High School/University of Central Missouri), Nathan Stokes (Ozark High School/Missouri State University) and Mac Whitehead (Seneca High School/Southwest Baptist University/Missouri Southern State University).
---