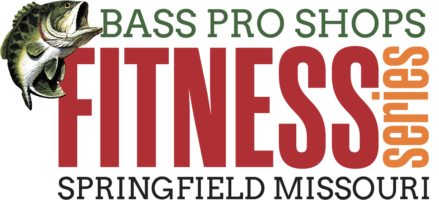 Run the Rock – 3 & 6 Miler
Can you rock The Rock? Come join us for this 6 mile run at Top of the Rock in Ridgedale, MO where you will challenge your endurance and mental grit while experiencing exhilarating, scenic views you won't find anywhere else. This course is one of the most challenging, rewarding runs you will ever complete. Best for experienced runners, this course was not designed to be someone's first 6 mile run. While most of this course is asphalt, be prepared to run over several different surfaces including but not limited to gravel, road, trail, wet rock, metal bridge(s), water and dirt. While this course is hilly and challenging, participants will experience waterfalls, a cave, scenic overlooks and absolutely beautiful surroundings. Spectators will have limited viewing options along the course. The best spots to cheer for your runners will be at the start and finish lines.
Participants must be 16 years old on or before race day.
Online registration will close on Wednesday, September 8 at 11:59 PM, unless it sells out prior to this time.
Registration will be capped at 500 participants.
All Run the Rock Finishers will receive a finisher's medal.
RUN THE ROCK PRICES
DATES
March 9 – Flash Sale 11 AM – 12:00 PM CST
March 9
March 10 – May 31
June 1 – August 12
August 13– September 8
September 10 (onsite)
PRICES
3 Miler: $25 6 Miler: $35
3 Miler: $30 6 Miler: $40
3 Miler: $35 6 Miler: $45
3 Miler: $40 6 Miler: $50
3 Miler: $45 6 Miler: $55
3 Miler: $65 6 Miler: $65
Participant Amenities
We are excited to announce Under Armour as our presenting sponsor for Run the Rock, 2022! Run the Rock race day shirts and socks will be Under Armour. Every attempt will be made to accommodate your request, but sizes cannot be guaranteed. Those who register early will have the greatest success in getting the size they request and late registrants are not guaranteed a shirt. NO EXCHANGES of shirts will be allowed until after packet pick up on Saturday, September 10.
As part of the presenting sponsorship, Under Armour will present prizes to the top two overall males and top two overall females.
Prizes:
One Male and One Female for each place will receive the following:
First Prize: Winner to be outfitted in UA up to a $500 value.
Second Prize: Winner to be outfitted in UA up to a $300 value.
---